Conference
--IJREAM - Technically Sposored Conference Program (IJREAM - TSCP)--

IJREAM - Technically Sposored Conference Program (IJREAM - TSCP) is one of the outstanding services Provided by IJREAM that is uniquely intended to support the researchers and conference organizers. As a multi-disciplinary journal, We IJREAM, welcomes conferences to publish their proceedings with IJREAM Library. We provide a low-cost quality service to promote research, awareness and compatibility to conference organizers a privileged platform for the publishing of research work presented in conference proceedings.
IJREAM - TSCP is deliberated to distribute scientific research and to build long term International collaborations and partnerships with academic communities and conference organizers. The special issue shall be published online either on the day of conference or after 10 days from the day of conference..
IJREAM - TSCP special issue invites papers from the INTERNATIONAL CONFERENCE, NATIONAL CONFERENCE, SEMINAR conducted by academic institutions, organizations, university, etc. IJREAM - TSCP welcomes National and International conferences to publish their proceedings with us online and print versions. It is the platform for Institute, University, College etc to share the knowledge.
For further query, please mail us at editor.ijream@gmail.com or Click Here....
TMRI 2019
Organized by


Gyan Vihar School of Engineering & Technology Suresh Gyan Vihar University, Jaipur
Department of Mechanical Engineering & Department of Electrical Engineering
Organizes
4th National Conference "Technology enabling Modernization of Rural India (TMRI - 2019)"
Date: Mar 30, 2019
Last Date of Paper Submission : March 20, 2019
Click Here.... for more details

---
EGBPC 2019
Organized by


Muscat College
Department of Business & Accounting, Ruwi, PC 112 Sultanate of Oman.
Organizes
International Student Conference 2019
Emerging Global Business Paradigms and Contemporary Management Issues (EGBPC 2019)
Date: Mar 26, 2019
Last Date of Paper Submission : Mar 20, 2019
Click Here.... for more details

---
FUTURE EARTH 2050
Organized by
Sonopant Dandekar Shikshan Mandali's S.D.ARTS, V.S.APTE COMMERCE, M.H. MEHTA SCIENCE COLLEGE, PALGHAR
Department of Information Technology & Computer Science
Organizes
One Day Multidisciplinary National Conference On "FUTURE EARTH 2050"
Date: Mar 08, 2019
Last Date of Paper Submission : Feb 22, 2019
Click Here.... for more details

---
ICDOFMP 2019
Organized by
PG & Research Department of Commerce & PG Department of Fashion Technology & Costume Designing
"8th International Conference on Digital Outreach and Future of Management Practices"
Venue: Bon Secours College for Women, Thanjavur- 613006, India
Date: 14th Feb 2019
Last Date of Paper Submission : Jan 10, 2019
Click Here.... for more details

---
CTRD 2K18
Organized by


ISTE Approved Third National Conference on
"Changing Technology and Rural Development"
Venue: Rajendra Mane College of Engineering & Technology, Ambav
Date: 21st December 2018
Last Date of Paper Submission : Dec 15, 2018
Click Here.... for more details

---
APTSDS 2018

Organized by
St. Vincent pallotti college
Innovative Education : A Pathway To Sustainable Development Of The Society
Venue: St. Vincent Pallotti College, College in Raipur, Kapa, Chhattisgarh 492005
Date: 23 - 25, Nov 2018
Last Date of Paper Submission : Nov 20, 2018
Click Here.... for more details

---
ICFPI 2018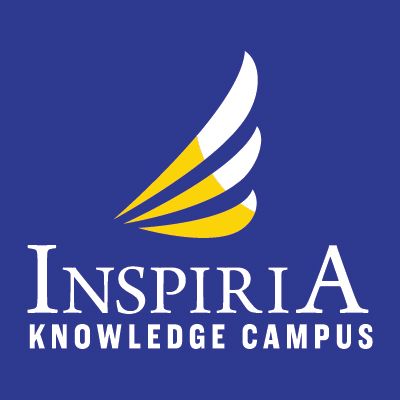 Organized by
Inspiria Knowledge Campus
Inspiria Excellence Series - Multidisciplinary Conference on Future Paradigms in Industry
Venue: Inspiria Knowledge Campus, Siliguri
Date: 1st and 2nd of November 2018
Last Date of Paper Submission : July 31, 2018
Click Here.... for more details

---
NCTFRD - 2018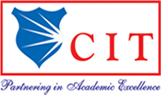 Organized by
Channabasaveshwara Institute of Technology ( CIT ) , Gubbi, Tumkur 572 216
(Near Bangalore), Karnataka, India
National Conference On Technology For Rural Development
Date: Oct 12 & 13, 2018
Last Date of Paper Submission : Oct 05, 2018
Click Here.... for more details

---
ICRTET - 2018


Organized by
SNJB's Late Sau Kantabai Bhavarlalji Jain College of Engineering
6th International Conference on Recent Trends in Engineering & Technoloy
Date: May 30 & 31, 2018
Last Date of Paper Submission : April 15, 2018
Click Here.... for more details

---
ICSGUPSTM-2018


Organized by
Sanjay Ghodawat University (SGU), Kolhapur
International Conference on Sustainable Growth through Universal Practices
in Science, Technology and Management
Date: June 8-10, 2018
Last Date of Paper Submission : May 15, 2018
Click Here.... for more details

---
IMC2K18


Organized by
Freshman Engineering Department
P. V. P. Siddhartha Institute Of Technology
Kanuru,Vijayawada, Andhra Pradesh,India-520 007
Date: Mar 30 & 31, 2018
Last Date of Paper Submission : Mar 01, 2018
Click Here.... for more details

---
National Conference on Convergence of Technology (NCCT - 2018)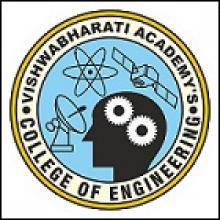 Organized by
Vishwabharati Academy's College of Engineering
Sarola Baddi, Ahmednagar, 414201.
Date: 23th & 24th Feb, 2018
Last Date of Paper Submission : Feb 20, 2018
Click Here.... for more details